Introduced: 25-05-2012
The Finnish Academy recognizes its contribution to the development of the Linux kernel.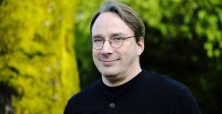 The operating system runs on PCs, smartphones and feeds the large Internet companies.
The results of Torvalds have had a major impact on the development of open source software, work on the network, and the opening of the web to make it accessible to millions of people.
El país.
Technology (full news)