Introduced: 21-11-2011
Marc Blasi Huguet, Victor Fernandez and Marcel Arbó, members of two of the six winning teams.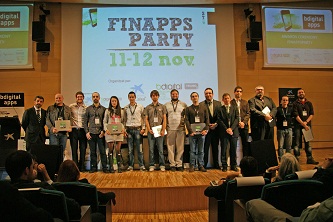 Six excellent proposals
Three award-winning proposals used Android, while the other three used the iOS from Apple. In addition, five of the winning teams participated in several members, while one of them did so individually.
Press release of "la Caixa"